About ArTech Collective
ArTech Collective provides opportunities for artists to develop and express themselves creatively through inclusive, innovative and accessible approaches to traditional and new media.
Operated by the nonprofit AHRC New York City, ArTech Collective was established in 2016. At the time, ArTech was a community arts center located at the Howie Stone Adult Day Center in the Bronx. Since its inception, ArTech has begun expanding its programming to all five boroughs, providing all people supported by AHRCNYC the opportunity to develop as artists. The purpose of the studio is to provide people with tools to express their ideas through the creation of art and to develop their craft. The studio is an extension of AHRC NYC's mission to find ways for children and adults with intellectual & other developmental disabilities to live their lives to their fullest potential.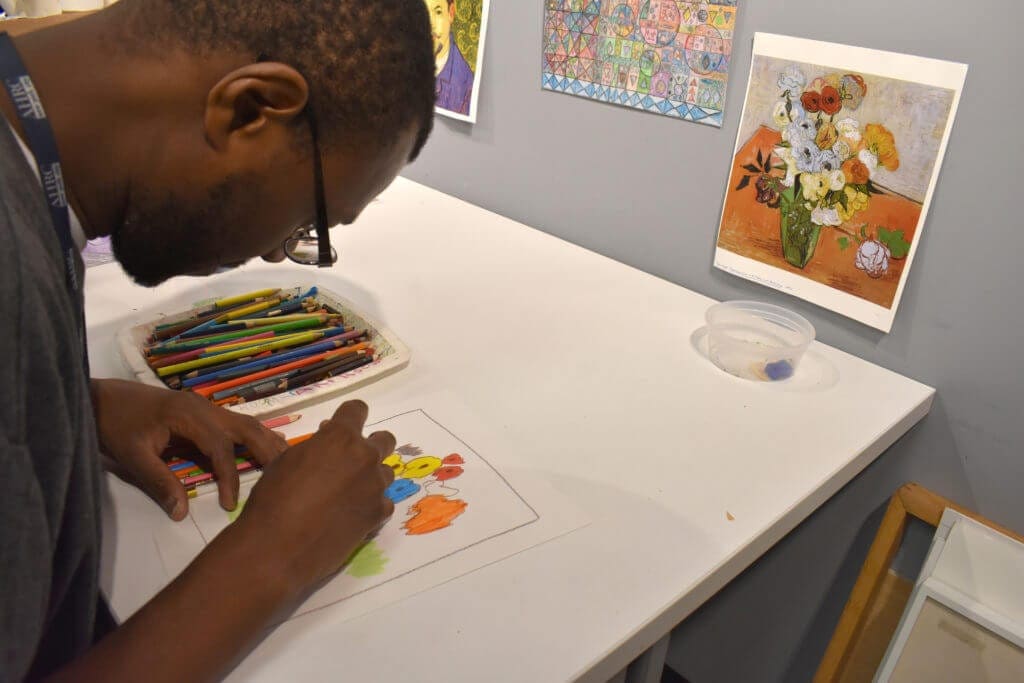 Creative Expression at ArTech
At the current time, about 50 artists are participating in ArTech, some of them visiting the studio once per week from other AHRC NYC programs, each taking a unique approach to their artwork. Each weekday, dozens of artists can be found creating artwork within the facility, using a wide range of traditional and technological tools made available for self-expression, with support from dedicated Art Specialists.
Innovation at ArTech
While many of the artists gravitate toward pen and paper or paint and canvas, others are learning to use technology to create new works, using iPads, 3D printers, and virtual reality to expand their notions of what art can be and how it can be seen publicly. With an open studio atmosphere and a multidisciplinary approach, an array of choices is provided for the artists as they work to develop their talents.
---
About AHRC New York City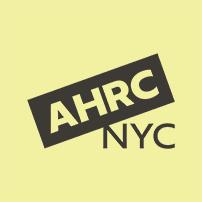 A family-governed organization founded over 70 years ago, AHRC New York City is one of the largest not-for-profit health and human services organizations in the nation committed to finding ways for people with intellectual and other developmental disabilities to build full lives as defined by each person. With a staff of over 5,000, AHRC NYC offers an array of services that annually touches the lives of 15,000 people and their families in the five boroughs. The organization is part of a social justice movement grounded in our common humanity and the beauty of human difference.